PROJECT SUMMARY
General Information
| | |
| --- | --- |
| Title | Clinical and immunopathological consequences of chronic HBV and Plasmodium falciparum co-infections. |
| Acronym | HEPMAL |
| Duration | 48 months |
| EDTCP Grant Agreement | TMA2018FF-2456 |
| Sponsor Name & Address | The European & Developing Countries Clinical Trials Partnership (EDTCP), PO Box 93015, 2509 AA The Hague, The Netherlands. |
| Coordinating Institution | University of Ghana, Legon, Accra. |
| NMIMR STC number & approval date | 2(2) 2019-20 (Date: 13th December 2019) |
| NMIMR IRB approval number | 046/19-20 (Date: 8th January 2020) |
| KBTH STC approval number | KBTH-STC 000024/2020 (Date: 9th April 2020) |
| KBTH IRB approval number | KBTH-IRB 00024/2020 (Date: 27th May 2020) |
THE PROJECT
Introduction
Malaria and viral hepatitis due to Hepatitis B virus (HBV) are two very common infectious diseases prevalent in sub-Saharan Africa and together account for significant morbidity and mortality.
In Ghana, half a million more cases of malaria were recorded in 2019, representing an 8% increase over the previous year (WMR 2019). Globally, Ghana and 10 other countries account for 70% of the global estimated case burden, as well as 71% of estimated deaths (WMR 2019)
Similarly, 2015 figures indicate that 257 million people worldwide live with chronic hepatitis B infection, with some 887 000 deaths attributed to the disease (mostly from cirrhosis and hepatocellular carcinoma) in the same year.
The common organ targeted by both Plasmodium and HBV is the liver. Sporozoites from an infectious mosquito bite first invade, develop and multiply in liver cells, while HBV also targets the liver and causes a prolonged infection that may result in liver cancer or cirrhosis.
Inevitably, there are instances where the causative organisms of these diseases co-infect individuals in the general population. Differences in immune responses to these pathogens means that chronic HBV infections can affect liver stage malaria-specific T cell responses, while Plasmodium infection could also contribute to liver pathology in chronic HBV-infected subjects. The effect of these interactions are especially important in the future context of administering an approved malaria vaccine in HBV-endemic populations of sub-Saharan Africa, as routine administration of vaccines to chronic HBV-infected persons may not yield the expected immunization outcomes.
The overall goal of the proposed study is therefore to investigate and define the by-stander effects of an on-going chronic HBV infection on immune responses to Plasmodium liver stage infection. We will also assess whether a Plasmodium liver stage infection affects chronic HBV infection outcome in co-infected individuals.
We hope to establish baseline data on the immunological and clinical outcomes of Plasmodium/chronic HBV co-infections, leading to improved HBV monitoring, management and education.
Our specific aims are therefore to:
1. Determine the effect of chronic HBV infection on the outcome of Plasmodium liver stage infection.
2. Determine the cytokine expression profiles of white cells from chronic HBV patients with and without Plasmodium infection over a one-year period.
3. Define the effect of liver stage Plasmodium infection on liver pathology in chronic HBV infected individuals.
Participating Institutions:
Noguchi Memorial Institute for Medical Research (NMIMR), University of Ghana.
Gastroenterology Unit, Korle Bu Teaching Hospital.
RESEARCH TEAM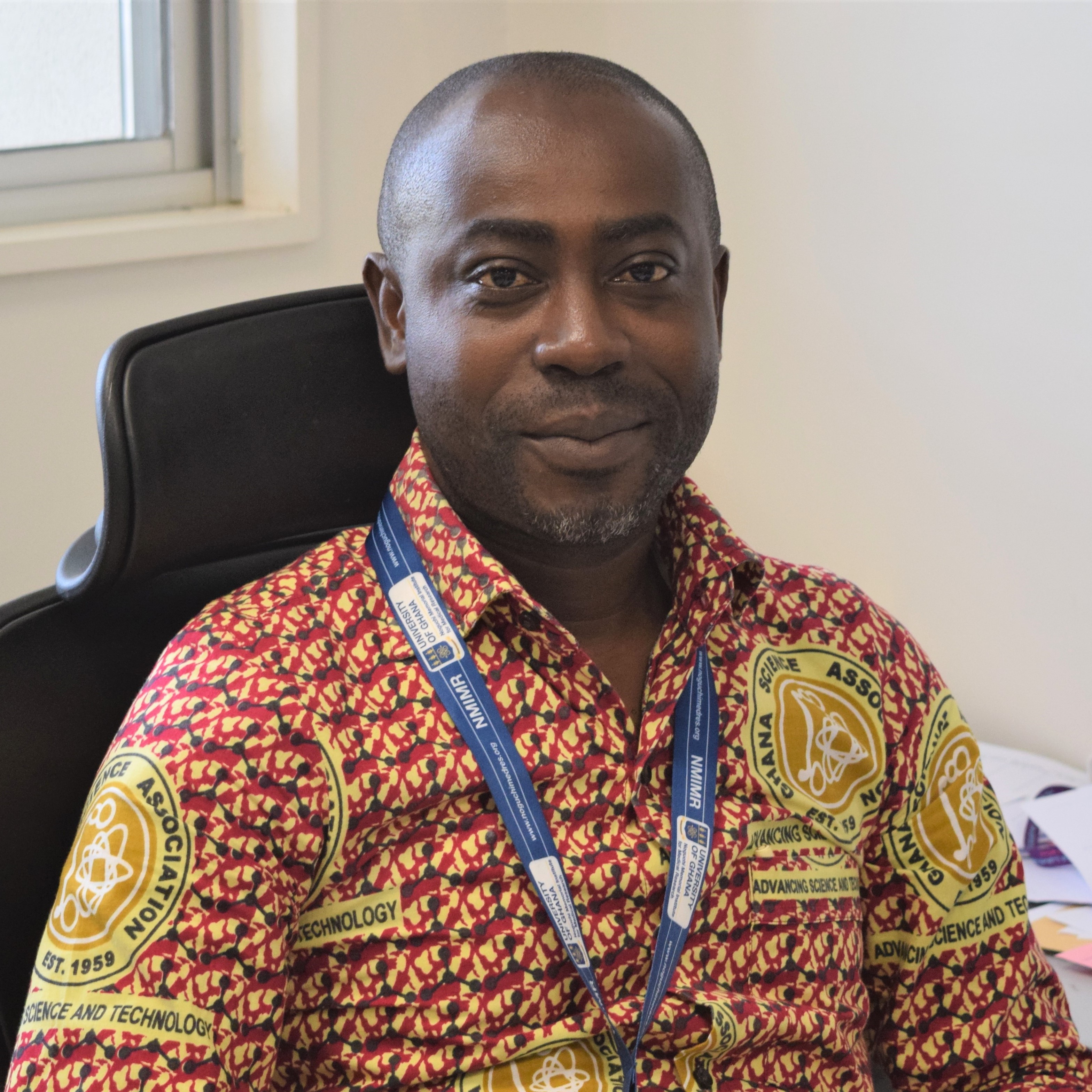 Dr. Kwadwo Asamoah Kusi
Principal Investigator.
---
Department of Immunology, NMIMR, UG, Legon.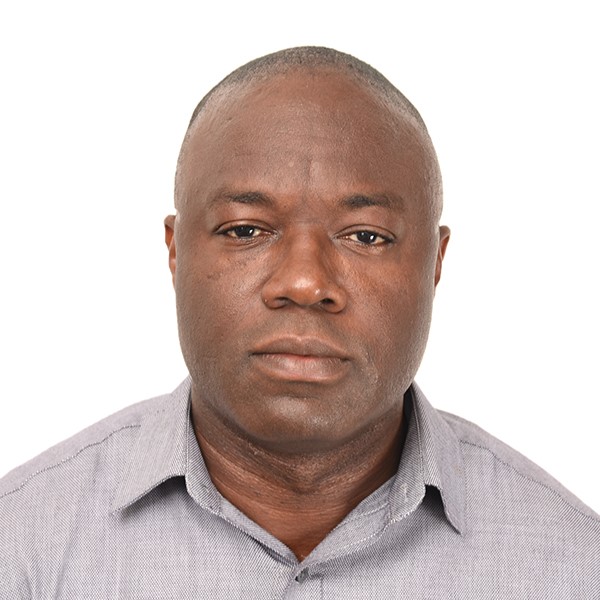 Dr. Kofi Bonney
Co-Investigator.
---
Department of Virology, NMIMR, UG, Legon.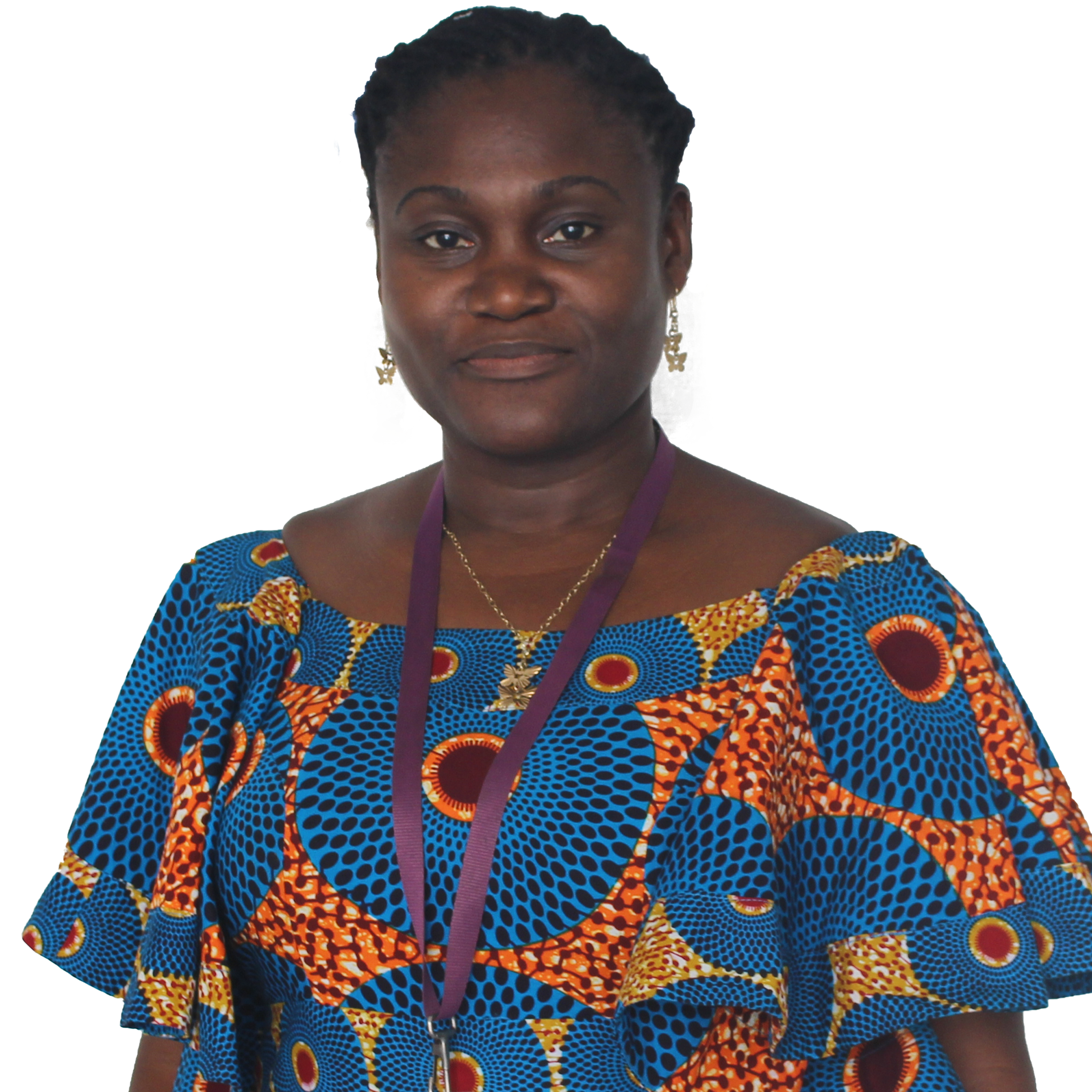 Dr. Linda Amoah
Co-Investigator.
---
Department of Immunology, NMIMR, UG, Legon.
Dr. Taiba J. Afaa
Department of Child Health
---
Korle Bu Teaching Hospital, Accra. Dr. Kenneth Tachi
Gastoenterology Unit, Medical Sub-BMC.
---
Korle Bu Teaching Hospital, Accra.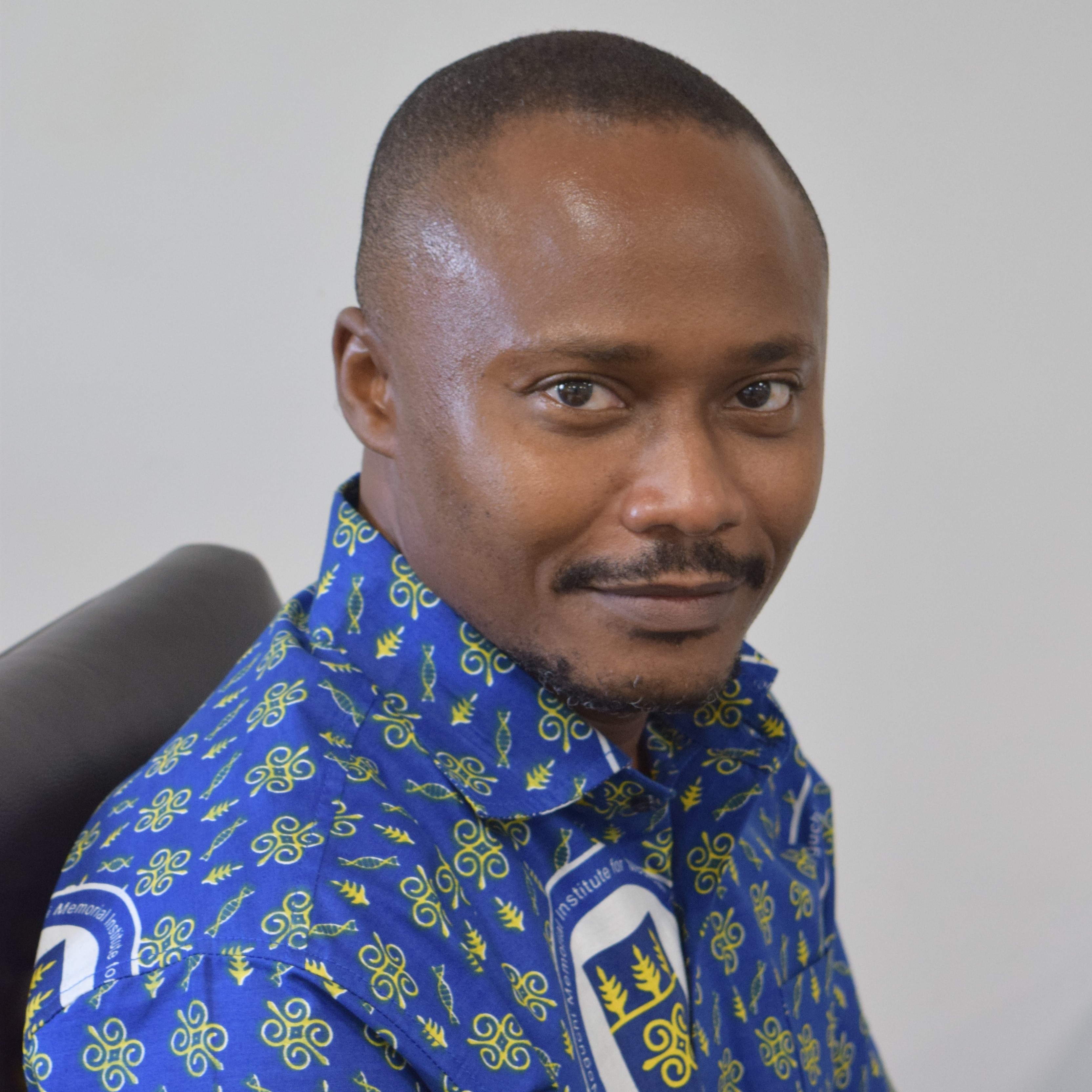 Dr. William van der Puije
Post Doctoral Fellow
---
Department of Immunology, NMIMR, UG, Legon.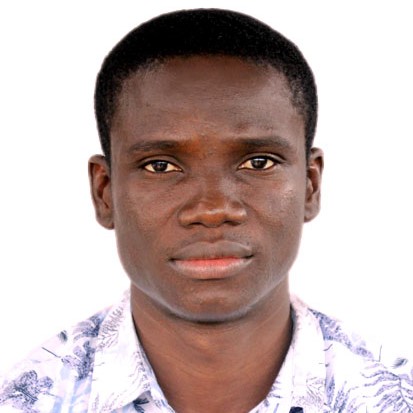 Selorm Philip Segbefia
PhD Student
---
Department of Molecular Medicine, School of Medicine and Dentistry, College of Health Kwame Nkrumah University of Science and Technology, Kumasi.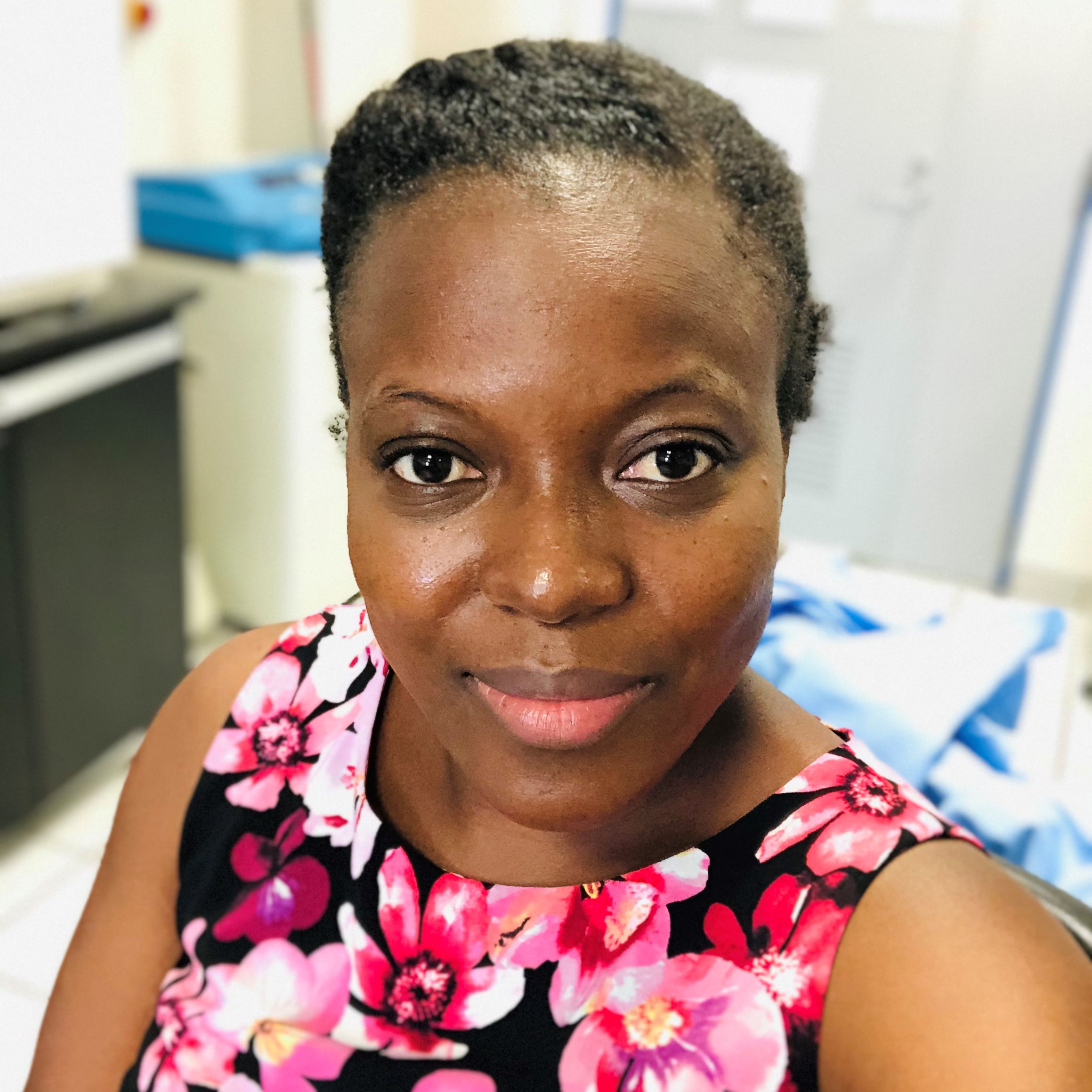 Diana Asema Asandem
PhD student.
---
West African Centre for Cell Biology of Infectious Pathogens (WACCBIP), Department of Biochemistry, Cell and Moecular Biology (BCMB), University of Ghana, Legon.
The project has also recruited study nurses, field/laboratory personnel and data entry personnel with the appropriate background and expertise for study implementation.
WORK PLAN
Project Updates:
• June 2020 - Ethical clearance obtained from the NMIMR Legon and Korle Bu Teaching Hospital Ethical/Institutional Review Boards.
• July 2020 - Project initialization Zoom meeting for HEPMAL held.
• September 2020 - Students, 2 at the PhD and 2 at Masters levels, as well as research and field assistants successfully enrolled on the project.
• September 2020 - Visit to Korle Bu by the Noguchi HEPMAL team for preparatory work and familiarization.
• September 2020 - Hepatitis B vaccinations of project staff administered.
• October 2020 - Successful recruitment of first volunteers
• Laboratory trials of various assays underway.
• Procurement of some consumables and supplies done, others on-going.
Project Sponsor
This project is part of the EDCTP2 programme supported by the European Union.